---
HSD Return to School 2021-22
Dear Hermon Families,
I hope that you are all doing well. To say that this has been a challenging year would be an understatement. I want to thank our students, staff, and community for their endurance and resiliency during these rather bizarre times. I commend our leadership, committees, and school teams for their part in salvaging a semblance of a school year. Our school committee is supporting HSD by charging a full return to in-person attendance in the coming fall.
This letter is to inform you of our current plans to return to a normal PreK-12, 5-days-per-week school schedule for the 2021-22 school year and to ask for your continued teamwork to finish this school year in a strong and cooperative fashion.
2021-22 return information.
Some facts:
•We estimate that over 95% of our staff have been vaccinated
•We are now hosting a vaccination clinic for 12-19-year-olds on May 18th & June 8th
(Please visit or contact HMS or HHS if you have vaccination questions)
•There are national plans for elementary age vaccinations as early as this summer
•We have increased our in-person days at each school (this will help with transitions)
•HMS has returned to 4 days in person (there is a great buzz in the air)
•Community spread shows a declining trend and school spread remains virtually nonexistent
•CDC/MPA has lessened restriction for outdoor masks use
•HHS Graduation is scheduled to be in person at our football field this June!
•The state will soon operate at full summer capacity
•The state is approaching herd immunity percentages of vaccinations
•A full return is in the works for United Technologies Center
Our Plans:
•HSD Administrative team is currently planning next year's full return to be ready before the end of the school year.
•We are working with a consultant to evaluate our facility spacing plans
•Our plan will address any learning loss and or mental health needs, routines, and more
•Our plan will have limited if any, remote learning options. We will return to normal expectations.
Some hopes/expectations/anticipations:
•CDC release of 3' social distancing
•Herd immunity in our school community
•Release of the state executive orders to a local control model
We anticipate our highest enrollment in HSD history next year and the largest freshman class to ever enter Hermon High School.
Thank you for continuing to follow the CDC guidelines.
I hope that this helps you and your family as you begin to think about the next school year. The recent return to 4 full days in person at our middle school brought with it a familiar buzz of what school is all about and that is exactly where we need to be.
Thanks again for your help this year. Oh, how I want to see a stadium full of fans cheering on their teams, show choirs in full swing, student theater, and friends back together again AT SCHOOL!
Thanks again,
Jim Chasse
---
Hermon Middle School STEM-Computer Science making headlines! Great job Mr. Fratini!
https://stemforall2021.videoha...

---
MAY 18th Student Vaccination Clinics! Students beginning signing up. Thank you PCHC.
Parents should have or will be receiving information and consent forms.
---
HHS brings home some gold! Nice job JMG's Malik Cone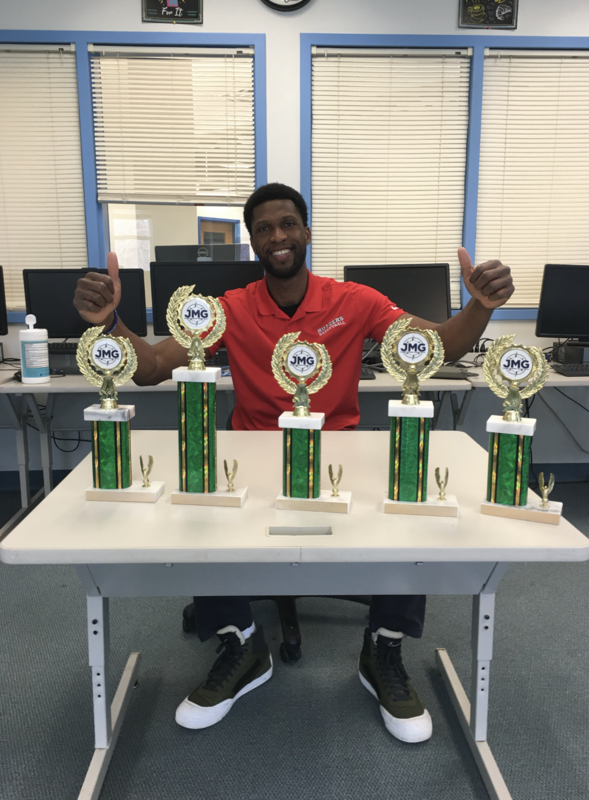 ---